About Us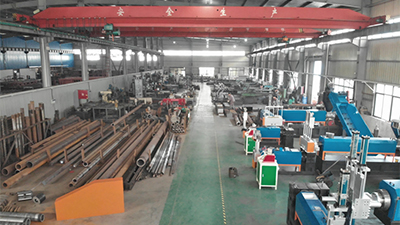 Ningbo Haosu Machinery Co. is a specialized manufacturer of plastic recycling equipment. On the basis of the customer's specific needs, we offer methods for processing recycled plastics and production lines for producing pellet from engineer plastics. Our plastic recycling machinery is designed to recycle waste plastic products and pelletize them into valuable raw materials. These recycled raw materials can be used in the manufacture of plastic products that consumers use, such as plastic bottles, films, bags and other containers. Besides, our plastic recycling machinery has been widely applied in plastic recycling pellet factories, and plastic product manufacturing plants. Our company is ISO9001 certified and all of our products are backed by our lifetime warranty. We are committed to total customer satisfaction.
Our factory has over 30 sets of CNC lathes in the production of plastic processing equipment, such as feeding sawing machine, CNC gantry machining center, CNC screw milling machine, CNC deep-hole boring machine, and cylindrical grinder. Meanwhile, with the adoption of more technologies into plastic recycling, CAD/CAM continues to grow in importance. Thus during the whole manufacturing process, our experienced engineers and technicians utilize CAD/CAM engineering approaches to optimize the entire operation. This allows us to supply high quality plastic machinery with optimal performance.
Haosu leads a professional research and technical team that specializes in plastic recycling machinery. These high skilled professionals have substantial experience in the design and production of plastic washing equipment, extrusion pelletizing equipment, and electrical control equipment. Most of them have been engaged in this field for over 20 years. Meanwhile, our team has provided custom solutions for production line configuration and fault handling for many domestic and foreign customers in Thailand, Vietnam, Myanmar, Laos and more.
Our company lies in Ningbo City, Zhejiang Province, which is well-known for screw production. Thus compared to other competitors, our screw accessories offer better performance and longer service life when in use. They are applied in our plastic recycling machines for stable operation, high output, and long lifetime.