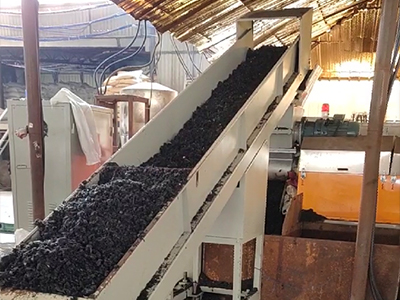 On April 10, 2017, a Vietnamese client specializing in plastic recycling, ordered one of our plastic extrusion granulators to recycle LDPE packaging film and PP woven bags. This client presented us with a drawing of their factory and required a process configuration from recycling plastic shredding and cutting to plastic granulating.
Customer requirements
Due to the first time contact, this customer required us to send installers for door-to-door installation guidance and debugging.
The plastic extrusion granulator should have the ability to process two different materials of plastics.
The waste plastic recycling machinery is used to recycle waste LDPE packaging film for granulating. And the produced granule is required to re-produce packaging film.
Solutions
HaoSu configured this specialized plastic granulator line for plastic film recycling, which is made up of a main extruder and two auxiliary extruders. The main extruder has function of dewatering, effectively solving the residual water problems of LDPE packaging film and PP woven bag after cleaning. The two auxiliary extruders are equipped with two screen exchangers, ensuring cleaner material filtration.
HaoSu sends professionals for on-site installation and debugging, adjusting the plastic processing equipment according to customer sites.
Post feedback
The plastic granule produced by this specialized plastic granulator line for plastic film recycling features full processing, good glossiness and low cost. This granulator line has the functional equivalent of two production lines, saving cost and the floor area of the factory.