Service
After Sales Service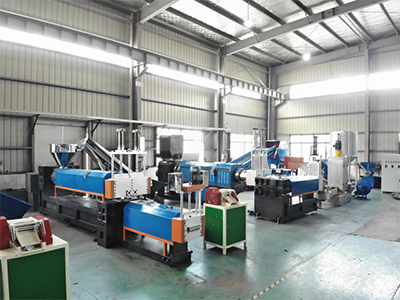 If customer has been engaged in the plastic granulating industry and purchased our plastic recycling plant machines, HaoSu will send a technician for on-site installation and technical guidance. This enables customers to quickly operate our plastic granulating system for manufacturing.
If customers have been committed in plastic granulating industry for many years, HaoSu provides installation instructions or video, FAQ or online guidance to clients.
Of course, we can still provide on-site installation service if necessary.
Spare Parts
If clients buy our plastic processing lines, HaoSu gives a set of non-standard wearing spare parts free of charge. As for high value spare parts, HaoSu offers those at a most favorable price.
If the key spare parts of plastic recycling line experience quality problems, HaoSu will arrange an after-sales service team to provide solutions and solve the after-sales problems. If the problem is occurring in a small component, they can be directly replaced by the customer, but we will quickly deliver the parts and provide online guidance if necessary.
Plastic Recycling Plant Reforming
HaoSu provides plastic recycling plant reforming service if customers want to improve the current yield or quality of plastic granule. For example, if customers want to reduce labor cost, we can offer automatic design for some machines in the recycling line to reduce partial labor and cost.
If your plastic recycling line is aging and needs to replace some machinery, HaoSu is able to change all the aging equipment to upgrade your plastic recycling line.
FAQ