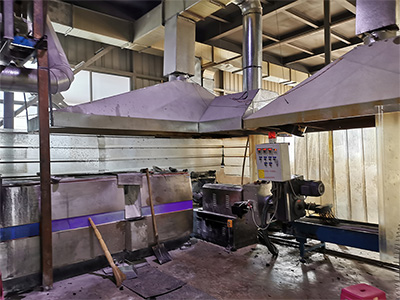 A customer engaged in plastic recycling in Spain contacted HaoSu to customize a plastic extruder granulator for recycling waste plastic film into plastic granules in November 2017. Due to the high labor cost locally, he wanted the plastic granulating line with reduced manual operation and invited us to visit his factory. After understanding his demands, we sent technicians for a site visit. We found that the requirement of environmental protection for local factories is extremely high.
Based on the gathered information, our technicians designed the underwater pelletizing extrusion plastic recycling line to directly cut the melt plastic when it is extruded. This reduced the process of strand pelletizing, greatly minimizing the amount of labor. We also equipped an exhaust gas cleaning equipment to gather and handle the exhaust gas produced in plastic recycling.
The customer was very satisfied with our design and signed the contract immediately. HaoSu delivered the plastic extruder granulator within the contracted period and re-sent technicians for door-to-door installation and training.